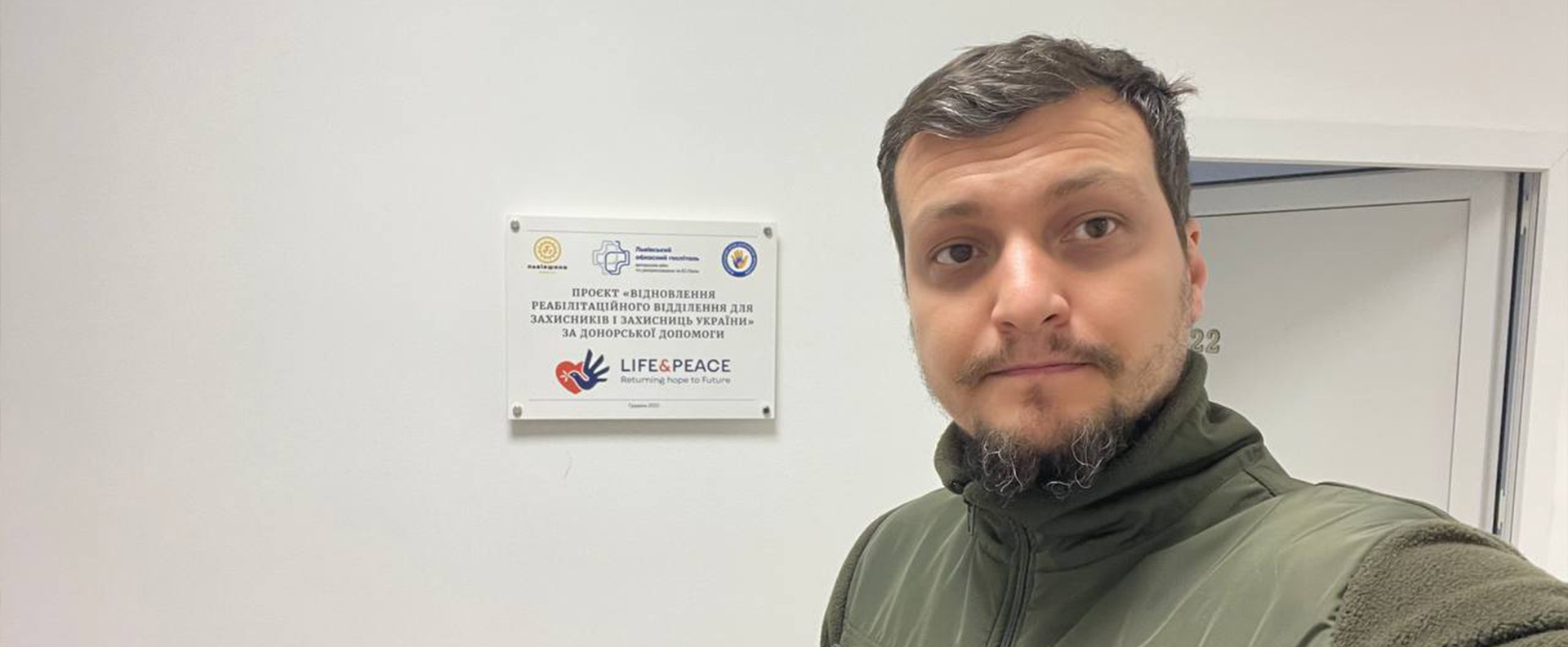 Financing of the reconstruction of the Lviv Regional Hospital for war veterans and repressed people named after Yuri Lypa
We supported the initiative "Reconstruction of the Rehabilitation Department for Ukrainian Defenders." LIFE & PEACE is striving to help those who await victory through all possible means and resources. In addition to providing material and humanitarian assistance to those in need in Poland, we also support initiatives by Ukrainian organizations. We ensure the systematic delivery of humanitarian aid to cities in Ukraine and facilitate the procurement and delivery of military ammunition and medication.
Country
Ukraine
Cerebral palsy remains one of the most common disabilities among Peolples.children
Information
Assistance provided to: Lviv Regional Hospital for War Veterans and Repressed named after Yuriy Lypa. As a reminder, on August 22, 2022, the first five hospital rooms of the renovated rehabilitation department at the Lviv Regional Hospital for War Veterans and Repressed named after Yuriy Lypa were opened. The project was initiated by the head of the Lviv Regional State Administration, Maksym Kozytskyi, and the head of the International Aid Headquarters for Ukrainians, Hanna Krysіuk. The reconstruction of the second part of the rehabilitation department is currently underway.
Join us and help this world!
Life&Peace
Why did we support this initiative?
Emergency medical assistance: Hospitals during wartime provide emergency medical assistance to wounded soldiers. They have the necessary equipment, qualified medical staff, and resources to provide first aid in critical situations. This may include surgeries, blood transfusions, pain relief, and other urgent procedures.

Specialized treatment: Hospitals, especially those specializing in military medicine, have expertise and experience in treating injuries typical in combat conditions.

Psychological support: Hospitals also offer psychological support to military personnel suffering from psychological trauma caused by wartime actions.

Rehabilitation and physical therapy: Military medical hospitals play an important role in rehabilitating wounded soldiers and assisting them in regaining physical functions.
donate